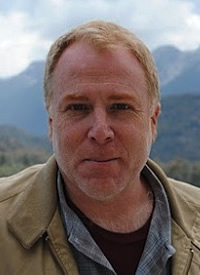 Associate Research Professor
B.A., Syracuse University (political philosophy); J.D., Widener University; Ph.D. Rutgers University (political science)
Contact
Room 367, Civic Square Building
(848) 932-2765
Research Interests
Research design and methodology
Data analysis and modeling
Survey research and companion techniques
Risk perception and tolerance
Technology adoption dynamics
Marc Weiner is Associate Research Professor at the Edward J. Bloustein School of Planning and Public Policy at Rutgers University. Weiner collaborates with the Bloustein School's faculty, students, center directors, and research staff to support data collection and analysis across a number of research domains including social and economic policy, energy policy, environmental protection, public health, transportation policy, education, and urban planning. Substantively, his personal research agenda focuses on risk perception and tolerance in the environmental domain, and exploring the determinants of technology adoption attitudes and behaviors.
Weiner is the Past President, and was the founding President, of the New Jersey-Pennsylvania Chapter of the American Association for Public Opinion Research and is currently on the Executive Council of the Association of Academic Survey Research Organizations as Program Chair. At the graduate level, Weiner teaches Survey Research Methodology, Advanced Qualitative Methods, and a graduate-level course in Demography and Population Studies. In prior years, he has taught Methods I (Research Design and Data Analysis for Public Policy) and Methods II (Advanced Data Analysis for Public Policy / Regression Analysis). He is also is active in the administration of the undergraduate faculty, and teaches Introduction to Planning, Public Policy and Health and Demography and Population Studies for undergraduates.
Previously, Weiner was at Princeton University's Office of Population Research where he served as Project Director for the Campus Life in America Student Survey, a Ford Foundation funded effort to explore diversity in higher education (2004-2006). Prior to that, he served as Assistant Director of the Princeton University Survey Research Center, where he directed or managed surveys collecting data for research housed in sociology, psychology, political science, population research, and higher education (2001-2004). As a lecturer for Rutgers' political science department he taught "American Party Politics," "Law and Politics," "Elections and Participation," "American Government," and "Introduction to Political Science Research Methods." Weiner was a 2000-01 Graduate Fellow at The Eagleton Institute, and served Eagleton's New Jersey Project's 1998 and 2000 Congressional Campaign Watches, and the 2001 Gubernatorial Campaign Watch as coordinating methodologist. He was also Executive Manager (1997-99) and Assistant Director (2001-02 and 2003-04) of Rutgers University's Walt Whitman Center for the Culture and Politics of Democracy.
Weiner received his doctorate in political science from Rutgers University, New Brunswick, in May 2005 for research focusing on the changing role of the American electorate in the political party system. He received a 2002 dissertation research support grant from the Horowitz Foundation for Social Policy for his thesis, Fifty Years On: The American Electorate's Evolving Participation in a Responsible Two-Party System (Gerald M. Pomper, director). He studied political methodology at the University of Michigan (ICPSR, summer 1998) and Princeton (Woodrow Wilson School, fall 1998). He has a juris doctor from Widener University (1986) and a bachelor's degree in political philosophy from Syracuse University (1982). Before returning to the academy, he practiced trial law in the New Jersey state and federal courts. During that time he served as a law clerk in the Superior Court of New Jersey, Law Division, was certified as a New Jersey Department of Public Advocacy special mediator, and as a special hearing officer for the federal Department of Housing and Urban Development. He is an inactive member of the Bar in New Jersey, Florida, and the District of Columbia, and is particularly fond of miniature schnauzers.
View all course offerings and related syllabi
Graduate
Survey Research
Advanced Qualitative Methods
Demography and Population Studies
Undergraduate
Introduction to Planning, Public Policy, and Public Health
Demography and Population Studies
Social Movements
Recent Publications
Articles in Refereed Journals
2014: Weiner, M.D. & Puniello, O.T. (2014). The Effect of Poverty on the Propensity to Adopt Broadband: Household Level Evidence from the Broadband Technology Opportunities Program. Journal of Poverty: Innovation on Social, Political, & Economic Inequalities, Vol. 18(4), pp. 427-452.
2014: Greenberg, M. R, & Weiner, M. D. (2014). Keeping Surveys Valid, Reliable, and Useful: A Tutorial. Risk Analysis, Vol. 34(8), pp. 1362-1375.
2014: Greenberg, M.R. and Weiner, M.D. (2014). Pain of Sustainability: Limited the Number of Times Homeowners can Receive Disaster Relief. Sustainability, Vol. 6, pp. 4369-4385.
2014: Kline, A., Weiner, M. D., Ciccone, D.S., Interian, A., St. Hill, L., & Losonczy, M. Increased Risk of Alcohol Dependency in a Cohort of National Guard Troops with PTSD: A Longitudinal Study. (2014). Journal of Psychiatric Research. Vol. 50, March. pp. 18-25.
2014: Greenberg, M.R., Weiner, M.D., Mayer, H., Kosson, D., & Power, C. (2014). Sustainability as a Priority at Major U.S. Department of Energy Defense Site: Surrounding Population Views. Sustainability, Vol. 6(4), 2013-2030.
2014: Greenberg, M.R., Weiner, M.D., Kosson, D., & Power, C. (2014). Trust in the U.S. Department of Energy: A Post-Fukushima Rebound. Energy Research and Social Science, Vol. 2, 145-147.
2014: Greenberg, M.R., Weiner, M.D., Noland, R.B., Herb, J., Kaplan, M. & Broccoli, A. (2014). Public Support for Policies to Reduce Risk after Hurricane Sandy. Risk Analysis: An International Journal, Vol. 34(6), pp. 997-1012.
2013: Weiner, M.D., MacKinnon, T.D. & Greenberg, M.R. (2013). Exploring the Gender Gap and the Impact of Residential Location on Environmental Risk Tolerance. Journal of Environmental Psychology, Vol. 36, Dec., pp. 190-201.
2013: Kline, A., Ciccone, D.S., Weiner, M.D., Interian, A., St. Hill, L., Falca-Dodson, M., Black, C. & Losonczy, M. (2013). Gender Differences in the Risk and Protective Factors Associated with PTSD: A Prospective Study of National Guard Troops Deployed to Iraq. Psychiatry: Interpersonal & Biological Processes, Vol. 76(3), Fall, pp. 256-272.
2012: Weiner, M.D., Puniello, O.T., Noland, R.B., Ciemnecki, D. & Turakhia, C. (2012). Consider the Non-Adopter: Developing a Prediction Model for the Adoption of Household-Level Broadband Access. Socio-Economic Planning Sciences: The International Journal of Public Sector Decision-Making, Vol. 46(3), pp. 183-193.
2012: LaChapelle, U., Weiner, M.D. & Noland R.B. (2012). Are Cell Phone Samples Needed for Studies of Walking Activity? Transportation Research Record: Journal of the Transportation Research Board. No. 2285, pp. 56-65.
2011: Sehatzadeh, B., Noland, R.B. & Weiner, M.D. (2011). Walking Frequency, Cars, Dogs, and the Built Environment. Transportation Research Part A, Vol. 45, pp. 741-754.
Chapters in Books or Monographs
2014: Pomper, G.M. and Weiner, M.D. (2014). The Institutional Sources of Political Polarization. In W. Crotty (Ed.), Polarized Politics: The Impact of Divisiveness in the U.S. Political System. Boulder, CO: Lynne Rienner Publishers.
2013: Weiner, M.D. (2013). Appendix: Survey Research Methodology. In Crowley, J.E., Mothers Unite! Organizing for Workplace Flexibility and the Transformation of Family Life, pp. 222-233. Ithaca, NY: Cornell University Press.
2010: Weiner, M.D. (2010). The Party's Still On: American Political Parties from 1950 to 2005. In R. A. Harris & D. J. Tichenor (Eds.), A History of the U.S. Political System: Ideas, Interests, and Institutions (Volume 2, pp. 22-39). Santa Barbara, CA: ABC-Clio Press.
Scholarship Other
2014: Zaccaro, H.N., Greenberg, M.R., and Weiner, M.D. (2014). Modeling Affective Responses to Hurricane Sandy on an Emotional-Cognitive Scale [report].
2014: Greenberg, M.R., Weiner, M.D., Kosson, D., Power, C., & Mayer, H. Considering U.S. Defense Nuclear Sites as Locations for Storing and Managing Used Commercial Nuclear Fuel? A Public Perspective on a Complex Environmental Management Issue.
Areas of Expertise:  Demography, Political Institutions, Public Opinion and Elections, Qualitative Research, Statistical Research Methods, Survey Research